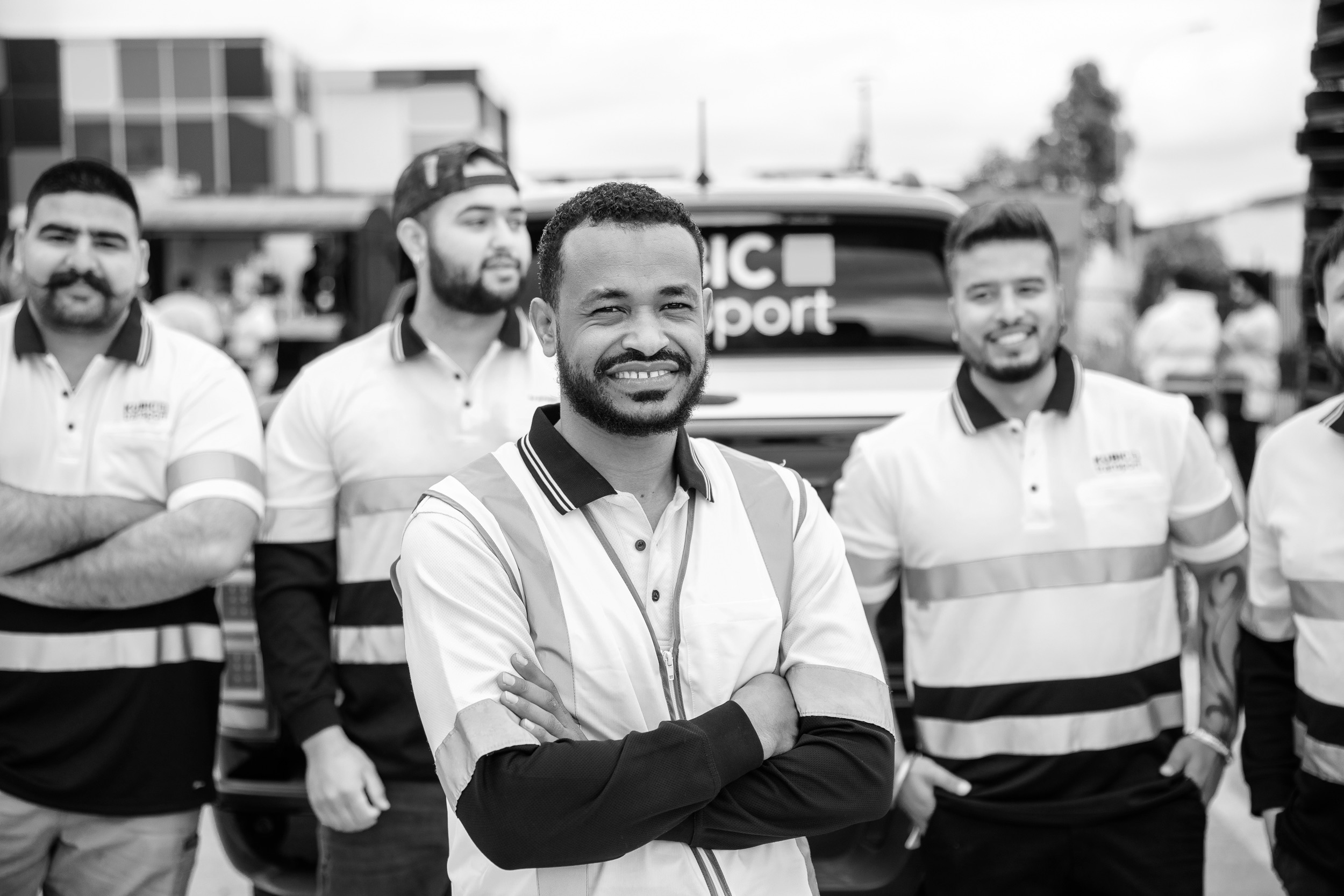 Frequently Asked Questions
At Kubic Transport we're always striving to make the process easier for our customers. Not only do we believe in finding solutions for problems, but finding the answers to questions before you ask them.
Got a query? Check out the frequently asked questions below, we might have already answered it!
What does Kubic Transport do?
We offer comprehensive freight management and road transportation services to established or start-up businesses of all sizes. We can help you with anything from a single shipment, all the way up to interstate linehaul to get your specialised, unusual or general goods across Australia! We cater to many out of the ordinary requests, including out of hours deliveries to last-minute load correction and undelivered freight storage.
Which industries do you service?
We provide freight, logistics and transport services to a wide range of industries including Construction, Manufacturing, Food Production and Beverages. Not sure if we're the right fit for you? Contact Us to find out more about how we can help!
How is Kubic different from other transport providers?
Everything we do is customer focused and solutions based. We strive to punch above our weight and always treat our customers with equal importance and care, working to their needs. Every business we work with is considered top tier and treated accordingly. We offer each client tailored knowledge gathered through our years of industry experience. No matter what you need, we're all about solving problems and coming to our customers with a solution, not an excuse.
Do you offer ad hoc services?
Yes! We have a flexible and ready logistics network to help with any last-minute or ad hoc transport and delivery requests. Contact Us to find out more.
Do you provide proof of delivery?
Yes! We provide a proof of delivery (POD) with every transport movement completed via our Transport Management System (TMS). A online customer portal can be created where all of your previous and current bookings are stored with corresponding booking and POD data.
Can I track my delivery?
Yes! You are able to track your delivery via the customer portal and see where it is up to in the delivery process. Notifications on delivery milestones can also be setup via text and email.
How can I get a quote?
You can request a quote right here via our website. Simply submit a request and we'll be in contact with further information.
Request A Quote
I'm a small business, how can you help?
We're a boutique transport business where we can tailor our services to suit all businesses big or small. Contact Us to find out more about how we can help!
Can you assist my ecommerce business?
Our warehousing services are a great solution for eCommerce businesses. One of our many freight management services is order fulfilment. We can save you handling time and minimise freight charges by picking, packing and storing stock on your behalf. Learn more about our Services.
How are your drivers trained?
Safety forms the basis of everything we do! We implement best practices under NHVR guidelines and our drivers undergo extensive workplace safety training, with regular toolbox meetings. Every driver also has an in-cabin safety manual on hand at every job.
Urgent memos are sent via TMS to provide live updates – ensuring covid guidelines are adhered to and all drivers are aware of changes to operations and service requirements.